Pick the Right Plan for Your Brand
Entry
Flat fee for up to 200 designs
For e-commerce beginners with 50 SKUs or less selling across 1-2 marketplaces
---
200 design downloads / mo
2 users
5 custom sizes
1GB asset storage
60 day created campaign storage
Most popular
Growth
Flat fee for up to 500 designs
For growing e-commerce brands with 100 SKUs or more selling across 3-5 marketplaces
---
500 design downloads / mo
5 users
10 custom sizes
5GB asset storage
90 day created campaigns storage
Design trend report
Design analysis
Dedicated customer support
Most popular
Brand
Flat fee for up to 1000 designs
For multinational brands selling across regions with rapid sales campaigns
---
1000 design downloads / mo
10 users
15 custom sizes
10GB asset storage
180 day created campaigns storage
Design trend report
Design analysis
Dedicated customer support
LIMITED TIME OFFERS
We love supporting your eCommerce growth
FOR THIS HOLIDAY SALES SEASON
Subscribe to our Entry plan for 6mo for a flat fee of US$465, a total of $100+ saving
We know as an eCommerce brand you are about to enter your busiest season. With Halloween, Black Friday, Cyber Monday, Christmas, New Year, and Valentines Day coming up, it doesn't seem like you are going to get much of a break! But don't fret, dipp the design production guru is here for the rescue. Enter promo code "ECENENTRY6" to get started.
GET 6MO FOR $465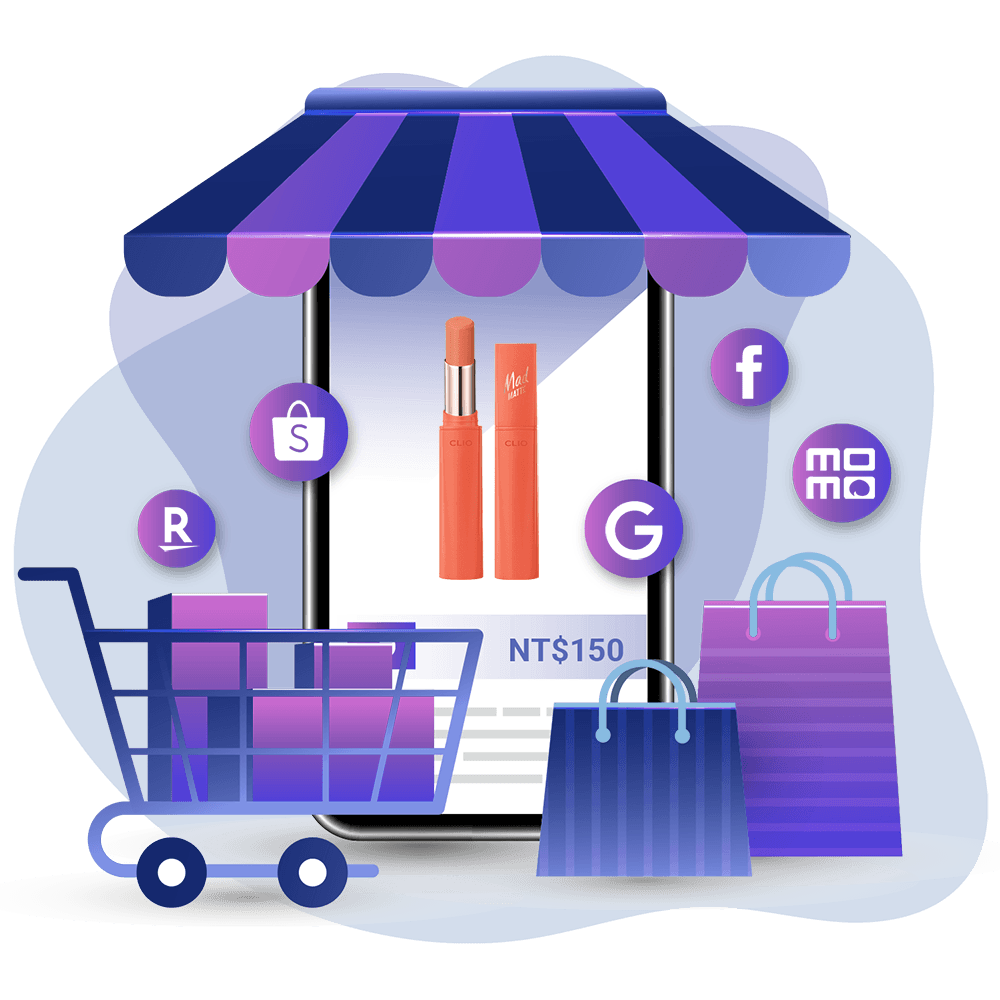 LIFETIME DEAL
Hate subscriptions? We do, too! Get over 90% of savings with a one-time $499
That's why we are offering a one-time fee for lifetime usage of our Entry Plan. Why do we do this? We have yet to roll out a ton of new features, and with your support, we can do this much faster. So if you are willing to believe in our tool, we will give you a lot more in return.
30-Day Money-back Guarantee
GET STARTED
1 DEAL 3 SOLUTIONS
Try out smart background removal, design automation, and personalized recommendation for US$665 / 3mo
LEARN MORE
PLAN DETAILS
Learn what you get with each pricing plan
200 design downloads / mo
Support Facebook, Instagram, Google Display Network, Whatsapp
Support Shopee, LAZADA, Amazon, Tokopedia, Qoo10, Bukalapak
Monthly release of trending templates for your industry
Monthly trend analysis of eCommerce design by industry
Email support & private Facebook group
US$0.75 / additional design download
US$29 / added user per year
US$39 / custom banner design
Everything from Entry Plan
500 design downloads / mo
Brand design trend analysis
Brand design performance analysis
Dedicated customer support
US$0.50 / additional design download
US$50 / 2 added user per year
Everything from Entry Plan
1000 design downloads / mo
Brand design trend analysis
Brand design performance analysis
Custom elements for design analysis
Dedicated customer support
US$0.30 / additional design download
US$100 / 5 added user per year
What can I create with dipp?
If you are an e-commerce seller with your own shop and marketplace account, you can use our Design Automation platform to easily size product photos for your store, create visually engaging images for Facebook, Instagram, Pinterest Stores, online marketplaces and even use our platform to resize images for your display campaigns.
How is dipp different from other design tools, such as Canva?
The first thing to know before using dipp is that we are the only volume-driven design platform catering to digital sellers. That means, instead of creating designs for one-time purposes, we support batch image regeneration and multi-format resize. As a brand, you can upload up to 200 product images and have them resized and regenerated with the design that you want in a single workflow that takes less than 10 minutes.
Do you offer design templates?
Yes, we do! And the cool part is - we add new industry-trending layout presets on a monthly basis based on our extensive design data analysis, in addition to basic e-commerce presets to stamp your logo and pricing. If you can't find a layout that suits your needs, we are also integrated with Adobe Photoshop so you can import any layered PSD files into our platform to continue the production process.
What is Design Analysis?
Design Analysis is our built-in feature to analyze the effectiveness of your design decisions. We have over 400 data points to understand the content, components, compositions, and colors of your visual designs and we connect them with your performance metrics so you can find the drivers behind each customer's click.
All you need for your eCommerce design needs