WEBINAR
Join our weekly demo to start designing at scale for your eCommerce store with production automation
Learn how to cut 98% of your marketing design production time and gains 1.3x more customers with our eCommerce design solution.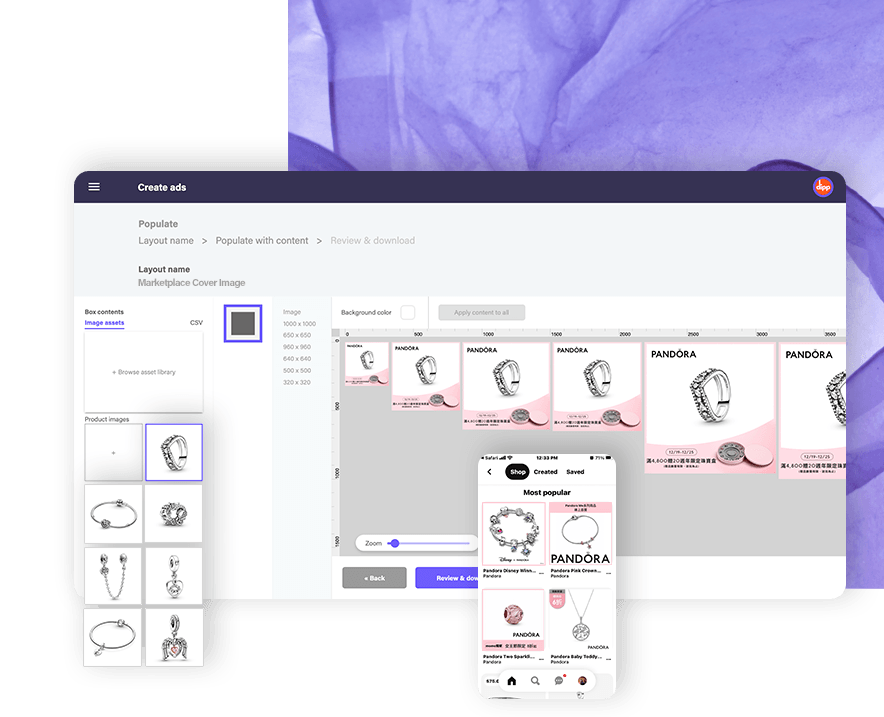 WHY JOIN OUR WEBINAR
Who will benefit from a Design Production Automation platform?

Designers
Create on-brand visuals from your Adobe Photoshop designs and easily turn them into any formats

Marketers
Be more holistic with your optimization strategy by knowing what design treatments work for your customers.

Sales
You can change promotional content on the fly with the use of Content Feed without any design skills.
BE SEEN EVERYWHERE
Create eye-catching designs for all your social media shops
Brand guidelines - Define your brand's personality with branded color palettes, typography, and custom-designed elements to create visual consistency across platforms.
Custom layouts - Personalize our data-driven layout presets or import any Adobe Photoshop files to build your own layouts for social, advertising, and eCommerce platforms.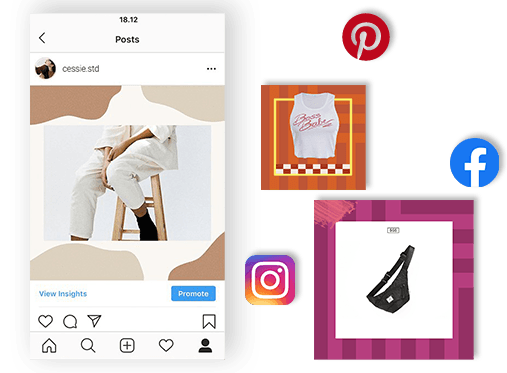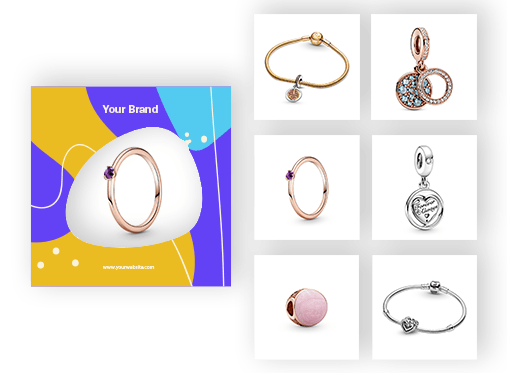 GO TO MARKET FASTER
Easily update product content without tweaking designs
Multi-product support - Upload up to 200 products to create design variations for multiple sizes in a single workflow. You've never been able to export design files that fast before this.
Content feed - Ever need to make a change to the product discount, giveaway, or price but your designer is backed up? Just make the change in an excel file and have the design update itself.
DESIGN FOR PERFORMANCE
Update design strategy by knowing what attracts your customers
Design analysis - Yes, we've all done creative A/B testing but do we know why one creative performs better? Now you can find out how colors, text count, and layouts impact your customers' engagement.
Data-driven layouts - Trendy visual content like social posts and product ads can be created instantly with our layout suggestions powered by millions of industry design data points.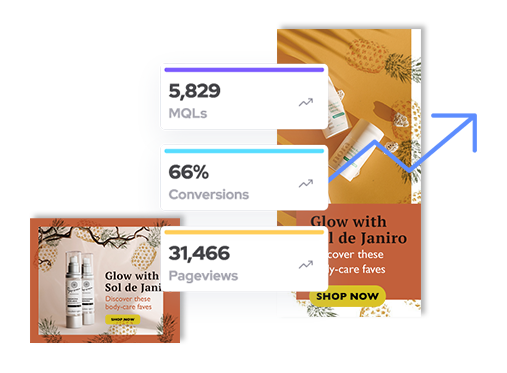 LEARN
How to improve your visual design process for your digital brand?
FREEBIE
Upload your own designs and data to get a free design analysis on us
Get a free design analysis to understand what design components are catching your customers' eyeballs.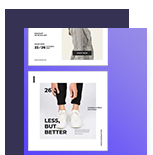 TESTIMONIALS
What brands say about us
"We have over 75 consumer products ranging from infant formula to dietary supplement that we sell across 7 marketplaces in Taiwan. It's really easy to produce different sales campaigns in a variety of sizes from only one banner design."
"We run multiple monthly storewide campaigns, hence our design loading is very high with lots of repetitive resizing work to accommodate at least 57 sizes for our marketing needs. That's why we decided to turn to dipp to leverage their resizing and content feed features."
"As a data-driven agency, we are always looking for partners who can enhance our offerings. Massimo by dipp is the exact partner in that sense, complimenting our data-driven media buying with their data-driven art direction and production automation."
FAQ
Have some questions for us?
What can I create with dipp?
If you are an e-commerce seller with your own shop, you can use our Design Automation platform to easily size product photos for your store, create visually engaging images for Facebook, Instagram, Pinterest Stores, and even use our platform to resize images for your display campaigns.
How is dipp different from other design tools, such as Canva?
The first thing to know before using dipp is that we are the only design platform catering to digital sellers. That means, instead of creating designs for one-time purposes, we support batch image regeneration and multi-format resize. As a brand, you can upload up to 200 product images and have them resized and regenerated with the design that you want in a single workflow that takes less than 10 minutes.
Do you offer design templates?
We add new industry-trending layout presets on a monthly basis based on our extensive design data analysis, in addition to basic e-commerce presets to stamp your logo and pricing. If you can't find a layout that suits your needs, we are also integrated with Adobe Photoshop so you can import any layered PSD files into our platform to continue the production process.
What is Design Analysis?
Design Analysis is our built-in feature to analyze the effectiveness of your design decisions. We have over 400 data points to understand the content, components, compositions, and colors of your visual designs and we connect them with your performance metrics so you can find the drivers behind each customer's click.
Do you offer different pricing plans based on usage?
Yes! We offer 3 levels of pricing plans, Entry at US$99/mo, Growth at US$249/mo, and Brand at US$449/mo. You can choose a plan that suits your monthly e-commerce design needs and the size of your team that will be using this platform.
See our platform in action on Wednesday at 5PM PST.