Automate on-brand visuals across any marketplace
Automate eCommerce visual design process and optimize its performance, across markets, channels, and formats – at higher volume and quality in no time.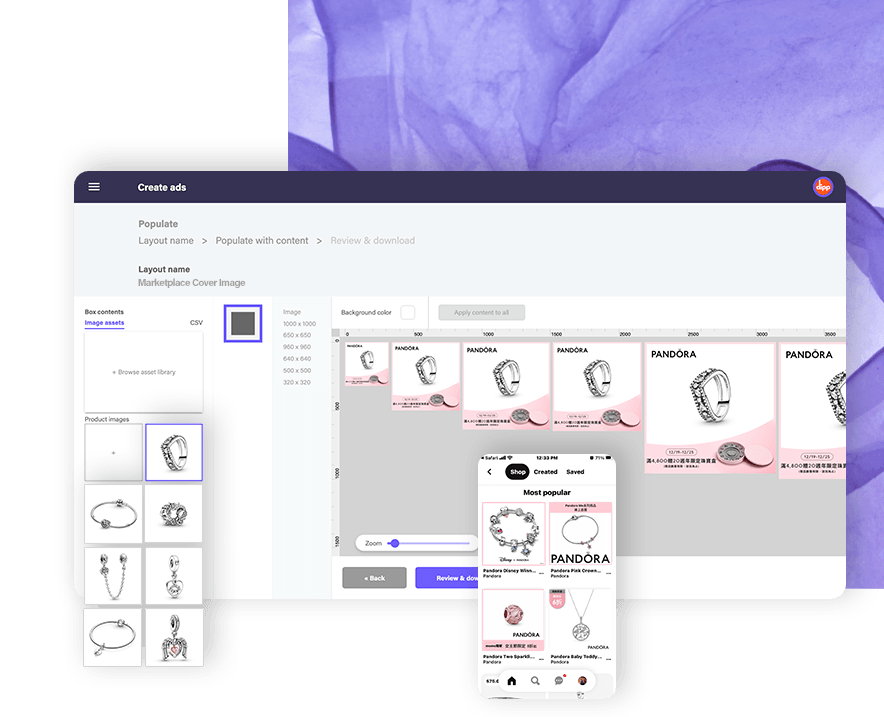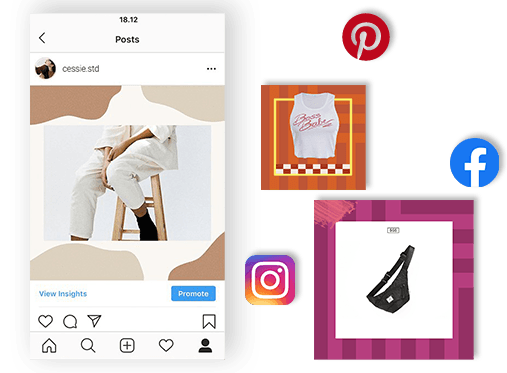 MULTI-CHANNEL EXPOSURE
Sell more by exposing your brand across multiple sales channels
Create product cover art and listing images that automatically meet the image requirements of your online store, Facebook Shop, Instagram Shop, Amazon, Walmart Marketplace, Etsy, eBay, and more to increase your sales with more exposure.
CONTENT REVISION FOR NON-DESIGNERS
Revise sales content on your own to go to market faster
Adjust product photos and sales information on your eCommerce listing and marketing visuals with a simple Excel sheet, without waiting on any design assistance, so you can go to market faster.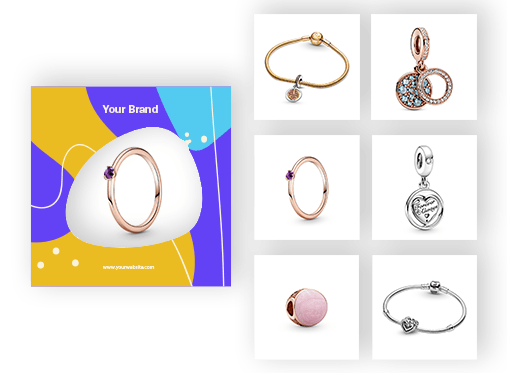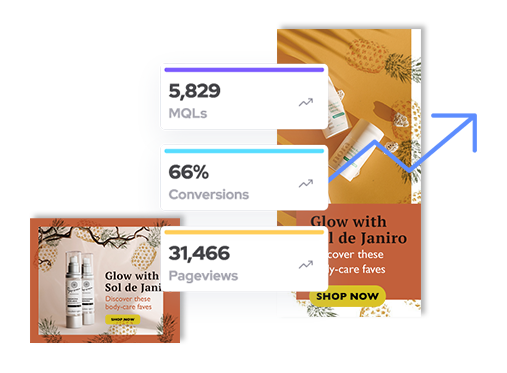 DATA-GUIDED DESIGN PROCESS
Drive eCommerce growth with objectively engaging designs
Let your eCommerce sales data and campaign performance metrics design your next visual content by identifying performance drivers in your previous campaigns so you can design to capture more eyeballs.
POWERFUL FEATURES
Here's all the good stuff

Automate product listing visuals creation
Instantly produce product listing visuals for 200 products across different sales channels

Quick resize to support sales & marketing channels
Easily transform a single-sized design file into other formats for sales and marketing needs

Revise assets and copy without design knowledge
Make changes to text or product assets and automatically update designs without designing

Design analysis to improve your future art direction
Get insights on how content, component, compositions, and colors impact user engagement
TESTIMONIALS
What our customers say
"We were using dipp to optimize the display ad creation workflow with a data-driven content selection process and automated production for our clients. It saved us from going back and forth with our clients with trivial decisions."
"As a data-driven agency, we are always looking for partners who can enhance our offerings. Massimo by dipp is the exact partner in that sense, complimenting our data-driven media buying with their data-driven art direction and production automation."
"We run monthly storewide campaigns, hence our design loading is very high with lots of repetitive resizing work to accommodate at least 57 sizes for our marketing needs. That's why we decided to turn to dipp to leverage their resizing and content feed features."





PLANS
Scale your marketing design capacity
MOST POPULAR
Entry
Flat fee for up to 200 designs
For e-commerce beginners with 50 SKUs or less selling across 1-2 marketplaces
---
Growth
Flat fee for up to 500 designs
For growing brands with 100 SKUs or more selling across 3-5 marketplaces
---
Brand
Flat fee for up to 1000 designs
For multinational brands selling across regions with rapid sales campaigns
---
Get notified on new visual marketing trends
Be the first to know about new eCommerce visual marketing trends and insights to build or refine your design strategy with the tools and knowledge of today's industry.